4X4 Parts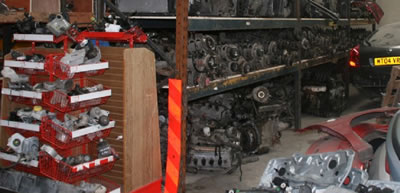 Collon Vehicle Dismantlers have cars and Commercial vehicles arriving every week for salvage and parts ensuring top quality second hand stock available for all makes and models of 4x4 vehicles.
Buying vehicles from all the leading insurance companies and other reliable motor companies ensures fresh stock for both salvage and parts. We have deliveries on a daily basis and our customers can get perfectly good parts at a fraction of the cost at Collon Vehicle Dismantlers.
Experts in the business of car dismantling and car breaking, Collon Vehicle Dismantlers in Collon, Co. Louth, have a large number of vehicles being dismantled and our services include selling parts for cars, parts for vans, parts for 4x4's, and other commercial vehicles. Top quality parts are available at Collon Vehicle Dismantlers at very affordable prices, putting a huge emphasis on recycling and helping the environment.
If you would like to learn more about our comprehensive range of 4x4 parts, please don't hesitate to get in contact with one of our team who will be more than happy to assist you with any queries you may have. We offer prompt nationwide delivery. If we do not have a part you are look for, we will help you source it.